Chateau 55 was created to serve the needs of fine wine collectors and connoisseurs as well as local stores and distributors. The facility was designed to meet the exact conditions to properly store and age fine wine. Chateau 55 management has continued to expand to include locations in the Bay Area and Orange County. Wine Storage Sausalito opened October 2020, Wine Storage Mission Viejo opened August 2021, Wine Storage Dublin opened May 2022, and Wine Storage Santa Clara opened May 2023.
Climate Controlled
We do everything we can do to ensure our storage facility maintains 55 degrees 60-70 percent humidiity including:
A professionally engineered refrigeration system that is monitored with an alarm to notify us if the climate changes
A backup generator on-site to maintain a climate-controlled environment during power outages
Wine storage lockers designed to be safe and secure while allowing for the flow of air throughout
All natural light is blocked from the cellar
The cellar lighting uses motion sensors to minimize light exposure
Storage Lockers
We offer a variety of storage sizes for both individual and commercial uses, from 8 case lockers to several hundred case walk-in rooms. Our lockers are designed with the customer in mind: wide doors and 2 cases deep. In most lockers half of your cases will be immediately accessible when you open your locker. Our typical 12 case locker is 2 cases wide, 2 cases deep, and 3 cases high. For additional convenience, we offer custom built wood racks.
Security
State of the art security, access control, and off site video monitoring and recording systems. Our cameras cover the key areas and access points in and around the facility. All video can be accessed remotely, is stored safely and reviewed regularly. The alarm is equipped with motion sensors throughout. The electronic access control system monitors and logs every entry into the facility allowing us to identify all who enter the premises and when.
Background
Chateau 55 was founded by the Clotfelter family. As the popularity of fine wine grows Dick, Kurt, and Derek realized San Diego's need for high quality wine storage. A storage facility that outperforms home cellars as well as the current providers in San Diego. With a construction and property management background spanning decades it was easy for the Clotfelters to create the highest quality wine storage facility possible.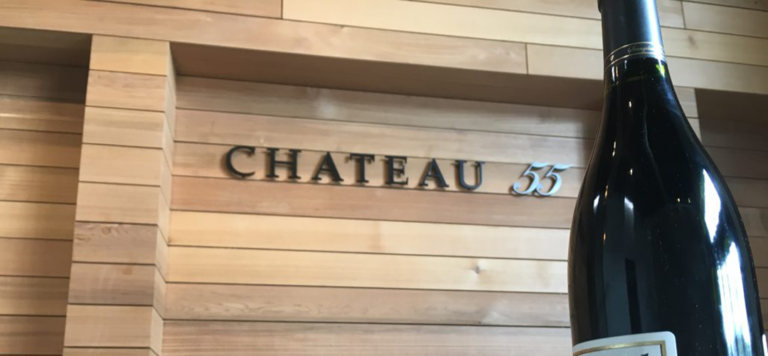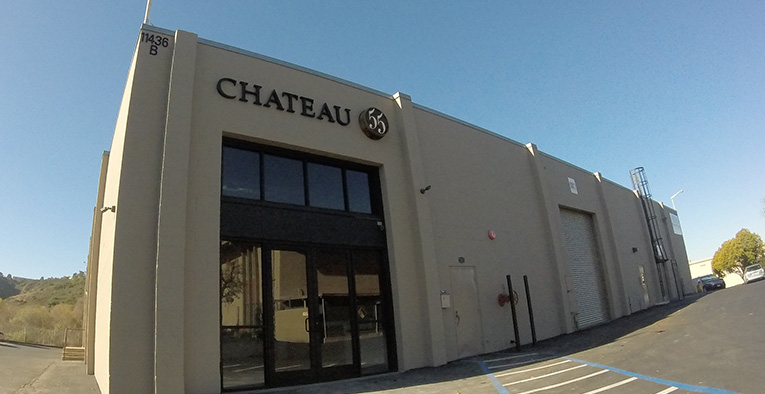 Our Facility
After locating a great site for their facilities in Sorrento Valley the Clotfelters spent over $1,000,000 renovating the building to include state-of-the art security systems, pharmaceutical-grade refrigeration technology, and high-grade construction materials. The facility was constructed by some of San Diego's finest in their field. Chateau 55 can hold 26,000 cases while the family-owned business can give you a mom and pop feel.